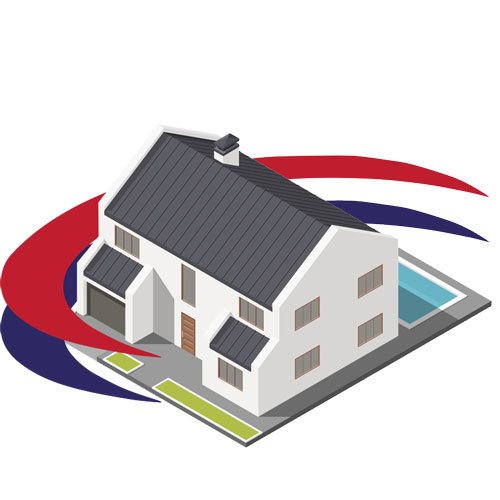 When building a new home in Modesto and Turlock, CA, one of the most important aspects of your project is to ensure you have a dependable and effective HVAC system installed, to keep your home safe and comfortable at all times. This is where Thorsen's-Norquist comes in! We realize that having a new home built can be fairly overwhelming and stressful, however you can rest easy knowing that we're here to cover all of your HVAC needs. With over 100 years of serving our community, you can count on our experienced technicians to do the work right the first time around.
New Construction Service from Thorsen's-Norquist
As a Carrier Factory Authorized Dealer, we are happy to provide our clients with some of the most impressive and energy-efficient HVAC systems on the market. It all starts with a free consultation where we'll go over your comfort requirements, budget, concerns, and preferences. When you choose which HVAC you want installed in your new home, we'll help come up with the perfect design to ensure your environment has superior comfort, energy efficiency, and safety. We also are proud of our in-house dedicated ductwork fabrication facility, to ensure your ductwork is crafted perfectly to work with your new HVAC installation.
Thinking of Additions or New Rooms? We Can Help
Whether you're building a new home or renovating one, you can count on our experts to provide the necessary services to keep your home entirely cozy and comfortable no matter what season it happens to be. Don't hesitate to give us a call today at (209) 287-0006 for a free consultation!
HVAC System Installation, Heating & Cooling Installation & New Construction HVAC

Turlock, CA, Modesto, CA;, Ceres, CA, Oakdale, CA, Atwater, CA & Riverbank, CA
New Construction HVAC in Ceres, CA | HVAC System Installation Modesto, CA; | Heating & Cooling Installation Turlock, CA
HVAC System Installation

∴

New Construction HVAC

∴

Heating & Cooling Installation ∴ Turlock, CA ∴ Riverbank, CA ∴ Atwater, CA