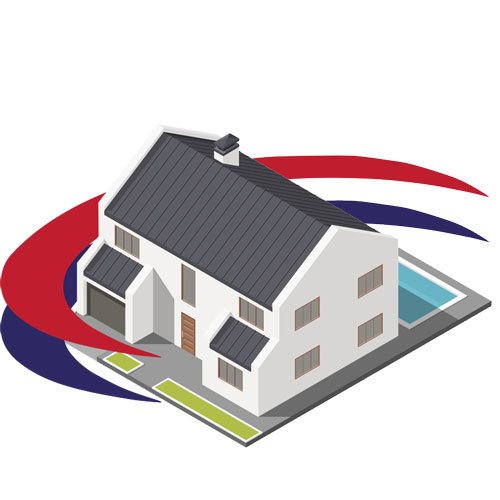 As a homeowner, it's important to make sure your ductwork system is in excellent shape for good indoor air quality and an HVAC system that performs efficiently. As your ductwork is responsible for moving conditioned air throughout your home, you'll find that over time it can develop problems with leaks and buildup of debris that can make your HVAC less efficient and reduce your air quality. One of the key services we provide at Thorsen's-Norquist along with our duct repair and maintenance includes duct sealing, to ensure you have optimal system performance with no leaks at your home in Modesto and Turlock, CA.
Duct Repair and Maintenance from Thorsen's-Norquist
Our duct sealing service includes identifying and repairing leaks within your system. When you do have leaks, they will cause your HVAC system to work much harder to maintain the desired temperature in your living environment. You also might be dealing with harmful pollutants and allergens circulating around your home. Our professionals will identify ducts that require repair and will seal any leaks to ensure your ductwork system operates efficiently and effectively. The whole process involves visual inspection, pressure testing to identify leaks, quality repairs, and quality duct sealing to ensure your system is airtight.
Are Your Ducts Not Performing as Expected?
When you have your duct repair & maintenance done by us, you can count on improved energy efficiency, better indoor air quality, and greater comfort in your living environment. You'll find that our experts are dedicated to providing the best duct repair & maintenance service, which includes our professional duct sealing service. When you want to keep a safe and comfortable home with smoothly operating ducts, give us a call today at (209) 287-0006 for a free consultation!
Ductwork Repair, Air Duct Maintenance & Duct Repair Services

Riverbank, CA, Turlock, CA, Modesto, CA;, Ceres, CA, Atwater, CA & Oakdale, CA
Duct Repair Services in Modesto, CA; | Air Duct Maintenance Oakdale, CA | Ductwork Repair Riverbank, CA
Duct Service

∴

Ductwork Repair

∴

Duct Repair Services

∴

Air Duct Repair

∴

Air Duct Maintenance ∴ Atwater, CA ∴ Turlock, CA ∴ Modesto, CA;