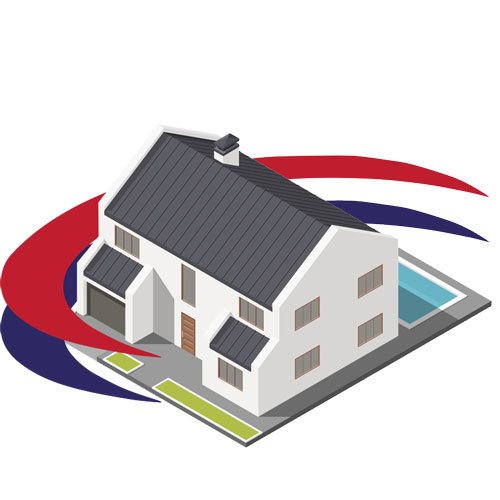 At Thorsen's-Norquist , we're proud to offer a range of heating and cooling solutions to meet the needs of our customers in Modesto and Turlock, CA. One of the most popular solutions we offer is heat pumps. As a Carrier Factory Authorized Dealer, we are able to provide our customers with top-quality heat pumps that will keep your home safe, comfortable, and energy efficient throughout the year.
Heat Pump Repair and Maintenance
A heat pump is basically an HVAC system that works by moving heat from one location to another. In the winter, a heat pump works to extract heat from the air outdoors and moves it into your home for your heating needs. In the summer season, the heat pump can be put into reverse operation to pull heat from indoors and send it outside for your cooling needs. Because heat pumps move heat instead of having to generate it, they use much less energy compared to traditional systems to keep your home comfortable throughout the seasons.
Heat Pump Installation from Thorsen's-Norquist
When you schedule a free consultation with our experts, they'll help you choose the perfect heat pump for your personal comfort, energy efficiency goals, and budget. We guarantee we'll help you find the ideal heat pump that is incredibly energy efficient and will provide a safe and comfortable environment in your home at all times. We are happy to offer our customers competitive pricing and financing options to ensure your new heat pump is affordable. To keep your investment protected, we recommend enrolling into a customized maintenance agreement which gives you priority servicing, discounted maintenance, and discounted repairs. If you want to learn more about our heat pumps or schedule a consultation with our experts, give us a call today at (209) 287-0006!
Heat Pump Installation, Heat Pump Service & Heat Pump Repair

Ceres, CA, Riverbank, CA, Oakdale, CA, Atwater, CA, Turlock, CA & Modesto, CA;
Heat Pump Repair in Atwater, CA | Heat Pump Installation Oakdale, CA | Heat Pump Service Modesto, CA;
Heat Pump Service

∴

Heat Pump Repair

∴

Heat Pump Installation ∴ Modesto, CA; ∴ Ceres, CA ∴ Oakdale, CA