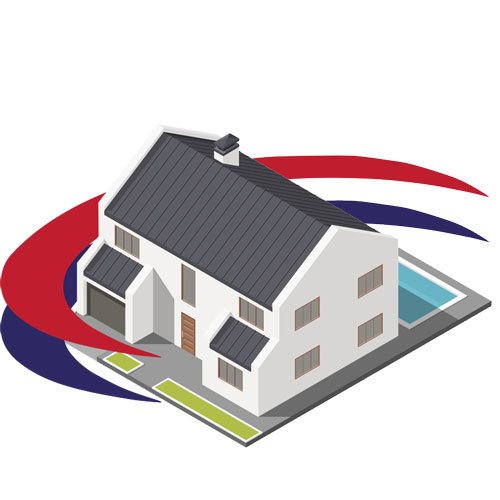 At Thorsen's-Norquist , we take pride in offering the best indoor air quality services for homeowners in Modesto and Turlock, CA. We know how important it is to keep your family safe with clean and healthy air in your residence, which is why we offer a variety of solutions to help you maintain a safe and comfortable environment. You'll find that our experienced technicians are trustworthy and capable of improving the air quality in your home with services such as UV light installation, HEPA filters, air cleaners, duct cleaning, Reme Halo, electrostatic filters, and much more!
Humidifiers, Air Purifiers, and More from Thorsen's-Norquist
Our air cleaners are designed to keep your indoor air clean from pollutants, dirt, debris, pollen, and other contaminants. We can install many types of air cleaners including electric, HEPA, and media air cleaners. You can also keep your indoor air clean with our pleated air filters and you can count on our experts to help you determine the best ones for your specific needs. With our duct cleaning services, we will safely remove all sorts of contaminants from your ducts with specialized equipment. This will ensure your air quality is improved and your HVAC system runs smoothly. Our Reme Halo option is an advanced whole-home air purification system that is designed to eliminate the threat of harmful pathogens with the use of natural ionizers. You can also get rid of bacteria, viruses, and other pollutants with our UV light installations.
Breathe Easier with Air Purifiers
If you're experiencing poor air quality in your home, it will be a problem of the past when you hire us for our professional indoor air quality services. We have been proudly serving our community with expert services for over 100 years, and we look forward to helping you improve your environment at home. Feel free to give us a call today at (209) 287-0006 to schedule a free consultation!
Air Cleaning Service, Indoor Air Quality Service & UV Light Installation

Turlock, CA, Atwater, CA, Ceres, CA, Oakdale, CA, Riverbank, CA & Modesto, CA;
Air Purifier Installation in Oakdale, CA | UV Light Installation Turlock, CA | Air Cleaning Service Atwater, CA
Indoor Air Quality Service

∴

Air Cleaning Service

∴

Air Purifier Installation

∴

UV Light Installation ∴ Atwater, CA ∴ Turlock, CA ∴ Ceres, CA