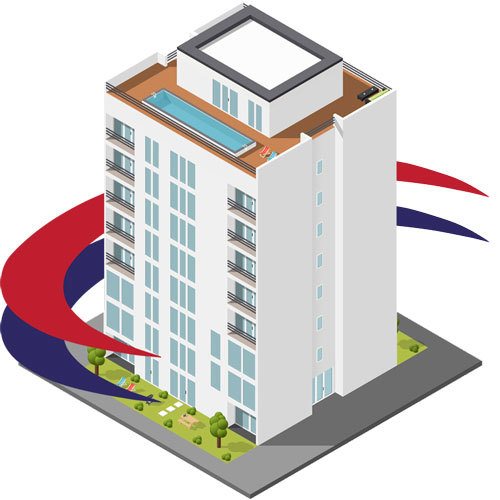 When it comes to commercial HVAC systems, sheet metal fabrication makes the difference in ensuring your commercial HVAC equipment is effective and efficient. At Thorsen's-Norquist , we specialize in providing state-of-the-art sheet metal fabrication for our commercial customers in Modesto and Turlock, CA. From customized ductwork to intricate ventilation systems, we can design and create sheet metal components that will meet your specific requirements and needs.
Commercial Sheet Metal Fabrication from Thorsen's-Norquist
We pride ourselves in our capability to manufacture all types of quality sheet metal components ranging in different shapes and sizes in our dedicated in-house facility. As a matter of fact, we are able to provide up to 4 ft diameter sheet metal, making us one of the best choices for commercial businesses that require large-scale HVAC systems that need specialized fabrication. Our process starts with a careful assessment of your commercial HVAC equipment to determine your fabrication requirements. We take careful measurements to ensure each component is the perfect size to ensure your HVAC equipment runs at maximum efficiency and effectiveness. We also use the best quality materials that are durable and built to last.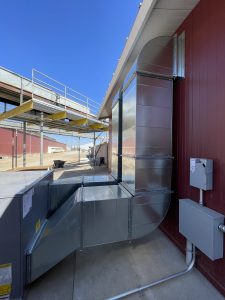 Does Your Commercial Property Need Custom Ductwork?
When you hire us for our commercial sheet metal fabrication services, you can rest easy knowing that your HVAC equipment is in good hands. We are fully devoted to delivering unparalleled results and exceeding the expectations of our clients. When you want to ensure your commercial HVAC equipment runs smoothly and efficiently, make sure to give us a call at (209) 287-0006 for our professional sheet metal fabrication services.
Commercial Sheet Metal Fabrication

Oakdale, CA, Ceres, CA, Atwater, CA, Modesto, CA;, Riverbank, CA & Turlock, CA
Commercial Sheet Metal Fabrication in Atwater, CA
Commercial Sheet Metal Fabrication ∴ Modesto, CA; ∴ Riverbank, CA ∴ Atwater, CA